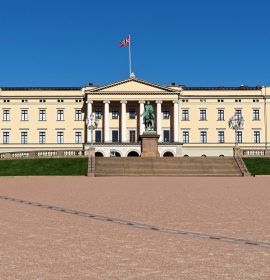 CONTACT OWNER
Det Kongelige Slott
The castle is a major tourist attraction in Oslo, located at the western end of Oslos Shopping street KarlJohansgate. It was built for Karl III Johan, but was not completely finshed before 1849, under the reign of King Oscar.
The castle is surrounded by the castle park that also offers nice places to sit and rest. 
It is also a good location to take pictures together with castle guards, a typical picture to bring home from Norway.