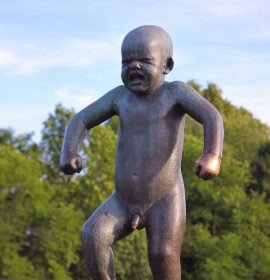 CONTACT OWNER
Sinnataggen Statue
Sinnataggen is a statue located on the bridge in the frognepark. The statue shows a angry child.
"Sinnatagen" as a term is a slang for someone that are easily angry.
The statue has for some reason became a touristic hotspot in the park, and one of the most famous statues in the park. Even it actually looks similar in size and shape as many of the other probably hundred statues located here.